Weed Delivery Brandon MB
Discover top-rated same day weed delivery services provided by Brandon's recreational dispensaries.
Weed delivery in Brandon has gone high-tech! The days of texting your dealer and getting mystery weed delivered are a thing of the past. Enter 2023, and everyone in The Wheat City can now get legal, recreational cannabis delivered from their local dispensary, or more accurately termed – cannabis store. That's right, same day weed delivery and mail-order delivery are legally permitted in Brandon and the rest of Manitoba.
Weed delivery is now high-tech because, with most of the cannabis stores in Brandon you can order your cannabis products via their online store and then you can pay with your credit card if you like, bonus! All you have to do is select the delivery option at checkout and then relax and enjoy all the benefits of modern technology the cannabis stores provide.
Your shopping experience is elevated dramatically with accurate product inventory notifications. Additionally, you will have larger menu offerings to choose from that are federally approved for safety. All the cannabis products that are available in-store are also available online for same day delivery. Not only that, with many stores you can track your delivery progress in real-time to help receive your order at the door or curbside. You will even be warned when adding items to your cart if you surpass the 30-gram maximum or its equivalent, it does the math for you. See our Brandon delivery FAQs at the bottom of this article for more information on the 30-gram maximum or its equivalent.
Browse Around For 420 Deals
Find some of the best weed in Brandon and get it delivered the same day. Budhub.ca has verified dispensary listings that feature their delivery service with delivery deals and 420 promotions. Some shops even have coupon codes that you can take advantage of!
Also, find handy information about delivery in Brandon in the form of FAQs located at the bottom of this article. And learn more about the city's legal cannabis delivery regulations.
Best Weed Dispensaries in Brandon for Same Day Delivery and Mail-Order Service
Find the best same day delivery services offered by recreational cannabis stores in Brandon. Each featured dispensary on Budhub.ca includes customer reviews, delivery and pickup ordering information, menus, coupons, weekly 420 deals with open hours and more.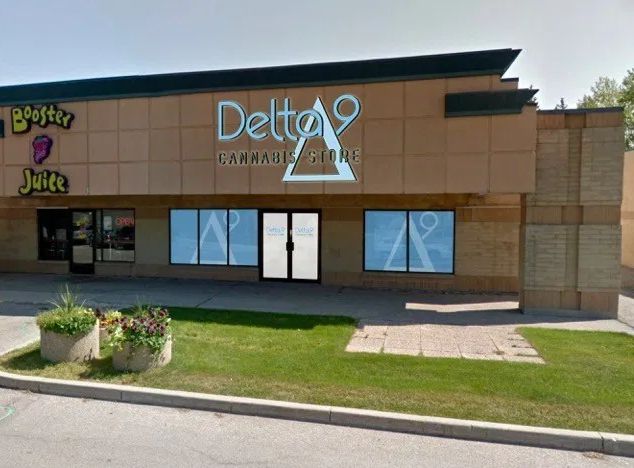 Delta 9 Cannabis on 18th Delivery
Delta 9 Cannabis Store on 18th Street, Brandon MB Same day delivery and click & collect services are available at this location. Shop online with us and get lots of great offers and deals such as House Party bundles, stackable savings and end-of-the-bag deals. Please see the FAQs for same day delivery information. Please leave […]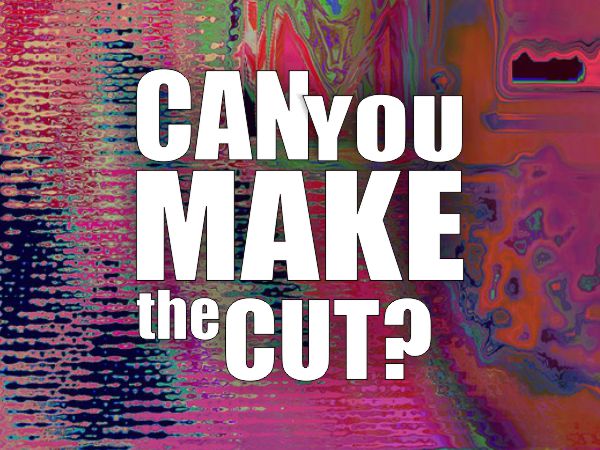 Get Featured Here
Position your brand right in front of potential customers who are ready to order right now. Do you own or represent a retail cannabis store that has a stellar and reputable delivery service? Budhub.ca helps cannabis storefronts across Canada stand high above their local competition. Watch your delivery and pickup sales skyrocket and your cannabis [...]
Same Day Weed Delivery Near Me
You can find a delivery service nearest to you with the fastest delivery times anywhere in the Brandon area or Canada-wide for that matter. Browse our same day weed delivery listings and click or tap the "Near Me" filter to get a list of all weed delivery services that are nearest to you. You can set your preferred distance using the filter and use the "Open Now" filter if you like. You can even sort and filter for weed delivery services that are most reviewed, highest rated, most viewed, and for your best match.
Weed Delivery in Brandon FAQs
Here are a few of the legal details that you should know:
Weed delivery in Brandon is legally allowed by the provincial government.
Only private licensed cannabis retail stores are authorized to provide same day weed delivery services.
Ordering cannabis for mail-order delivery is only permitted by private licensed cannabis retail stores.
You must be the minimum age of 19 years to use recreational cannabis in Manitoba.
Cannabis must not be smoked or vaped in public places. It is not allowed anywhere tobacco is prohibited, including provincial parks, restaurant patios, in stadiums or outdoor entertainment venues, near wading pools, splash pads and water parks, near playgrounds, on beaches, or within bus shacks or similar public structures.
No one can use cannabis in a vehicle. Not even passengers.
You can carry up to 30 grams of cannabis in public in Brandon.
You can purchase a maximum of 30 grams of Cannabis or its equivalent per transaction.
What does "30-gram" equivalent mean when I order online for delivery?
All cannabis products THC and/or CBD – have a "conversion-to-flower" equivalent. It's easy to identify when you've hit 30 grams of cannabis in flower format (an ounce plus 2 grams). But it's not so straightforward for drinks, capsules, edibles, concentrates and vapes. As an example, cannabis beverages – regardless of the amount of THC or CBD in them – average out to the equivalent of 5.1 grams of cannabis flower. As another example, a gram of hashish works out to an equivalent of 4 grams of cannabis flower, and a pack of chocolate edibles works out to .67 grams of cannabis flower.
No worries though, dispensary websites when ordering online will do the math for you and let you know if you go over the 30-gram restriction.
Is there a limited cannabis menu available for delivery?
No, you can order any cannabis product for delivery that is currently available in-store from your local Brandon dispensary. Cannabis flowers, pre-rolls, concentrates, vapes and carts, THC and CBD edibles, topicals, oils, seeds, you name it.
Can I get late-night weed delivery in Brandon?
Yes, you can get weed delivered late at night. Some of the dispensaries deliver to 11 pm in Brandon.
How can I find Brandon's dispensary deals and coupons?
Finding deals and coupon codes when you get delivery is easy. Each featured listing on Budhub.ca includes the dispensary's current promotions, specials, and coupons if available. You can find them listed under the Offers/Deals tab and under the Announcements tab. Each 420 weed deal links directly to the offer hosted on the dispensary's website for you to take advantage of directly. You can also search and filter for dispensary deals and coupons near you.