Welcome to Victoria's premier cannabis guide where you'll learn about the city's vibrant weed scene. With a flourishing array of about 30 licensed dispensaries, each adding a unique hue to the city's green tapestry. From quaint boutique experiences to larger, modern stores, the variety here is rich and inviting. Join us as we navigate through the best of Victoria's dispensary offerings, leading you through Victoria's lush cannabis Island paradise.
Industry Insider Insights: What makes these dispensaries stand out?
Our team has explored deep into the world of customer feedback and industry standards to shine a light on dispensaries that stand out in quality, expert guidance from budtenders, and exceptional customer service. Additionally, we've compiled key pointers for choosing trustworthy dispensaries and understanding customer reviews.
Join us as we reveal the importance of dispensary reviews in Victoria's cannabis scene. Read on to the article's end where our panel of experts will guide you on how we made the top 4 dispensary choices.
If you're familiar with Victoria or just exploring this British Columbia jewel, hop on board! It's going to be a fun, enlightening, and, dare I say … 'highly' enjoyable ride.

List of the Top 4 Best Dispensaries in Victoria BC
In a recent journey to uncover the most compelling aspects of Victoria's top 4 dispensaries, I had the privilege of interviewing managers and budtenders from the following establishments. These conversations were not just enlightening but deeply inspiring, revealing the passionate core behind each of these dispensaries. We discussed their rich histories, the reasons behind their existence, and their unique offerings.
After interviewing the staff at these dispensaries, I was absolutely exhilarated. This experience underscored our collective dedication to not just the products, but the culture and values that bind us as a community.
This article is a reflection of those attributes, offering a rare glimpse into the heart and spirit of Canada's leading cannabis dispensaries. Prepare to be drawn into a world where cannabis is not just a product, but a pivotal part of a vibrant community.
1) Original Farm – Downtown Victoria
Best known for their blend of community engagement, environmental responsibility, and expert guidance that truly makes them shine.
In the realm of cannabis dispensaries, Original FARM isn't just participating; they're leading the way and defining the standards. Notably, their Hillside location stands as the second busiest dispensary in Canada for sales, underscoring their significant presence in the industry.
Situated in a restored heritage building at Douglas and Johnson streets, Original FARM Downtown distinguishes itself as a top-tier cannabis dispensary, led by the community-focused manager, James King. I just want to say, that meeting James was a highlight; her boundless enthusiasm for cannabis and community involvement truly makes her a standout figure in our Island's cannabis scene.
A harmonious blend of community engagement, environmental consciousness, and unparalleled customer education and service, positions Original FARM Downtown as the epitome of dispensary excellence in Victoria.
The dispensary's commitment to customer education is evident in its free offer of 15-minute consultations with knowledgeable Cannabis Consultants. These sessions, empower customers with insights into the safe and effective use of THC and CBD. This focus on education ensures that visitors leave not only with the right product but also with a heightened understanding of cannabis use.
FARM has ramped up its same-day delivery service with a fleet of smart cars! Embracing both convenience and environmental responsibility, these vehicles are zipping across Victoria, ensuring that your favourite cannabis products are just a quick order away.
4.8/ 5

2 Ratings
This is one of the best places for a cannabis experience and to pick up weed downtown. The stor...
1402 Douglas St, Victoria, BC, Canada
2) B Buds on Burnside
Best known for their excellent service and competitive prices.
B Buds, originally known as Burnside Dispensary, has made a significant mark in Victoria, as a top-tier cannabis store renowned for its quality and affordability. This local favourite, which transitioned from the grey market in 2016, is celebrated for its warm and welcoming service, fostered by a team of friendly and knowledgeable staff. The store's hallmark is its commitment to offering high-quality cannabis at some of Victoria's most competitive prices, some reviews call it a 'pothead's paradise.' What truly distinguishes B Buds is the perfect blend of professional service and a welcoming feel, complemented by an efficient curbside pickup service and the convenience of online ordering.
During my visit to this cozy yet competitive store, I was impressed by how Cullan and the team stand toe-to-toe with the larger market players. Their knowledgeable manager nurtures a loyal customer base with a blend of care and compassion. The store stands out for its daily deals, evident from its inviting "20% off" board, showcasing its commitment to offering value. The atmosphere here is authentically laid-back, focusing purely on quality cannabis, generous freebies, and a no-frills approach that has clearly made it a local favourite. Oh, and don't forget to pick up some free swag while you're there.
4.9/ 5

3 Ratings
Simply for the people and excellent deals to be had, I've been going here since they opened and...
3175 Harriet Rd, Victoria, BC V9A 1A1, Canada
3) Cloud Nine on Fort Street
Best known for its longstanding great reputation, top-quality products and prime location.
Cloud Nine Collective shines as an undisputed leader among the city's top dispensaries, corroborated by the discerning eyes of the Budhub.ca team. A testament to its harmonious blend of that familiar local vibe and an array of cannabis products that caters to all cannabis enthusiasts. Established in 2015, Cloud Nine has transitioned from the legacy to legal movement. Since then, they have continuously provided a sanctuary that's deeply rooted in community connections and dedicated to creating a safe, educational and inviting atmosphere.
At the core of Cloud Nine's success is the radiant presence of Assistant Manager, Nina, whose expertise and warm approach shape the store's welcoming environment. Her commitment to excellence in customer service and product knowledge ensures every visit is not only informative but also genuinely uplifting. The entire team at Cloud Nine exudes an infectious enthusiasm, making every customer feel valued and excited. Their ability to make visitors feel "rad" and "stoked" about their cannabis journey is remarkable, adding an extra layer of joy to the shopping experience. This vibrant energy and commitment to making each visitor feel exceptional is a key ingredient in Cloud Nine's recipe for success, distinguishing it as a leader in Victoria's dynamic cannabis scene.
4.9/ 5

2 Ratings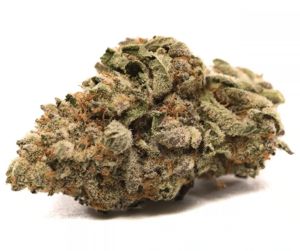 This dispensary was suggested to me by my concierge as a good place to get my weed and for a go...
778 Fort Street, Victoria, BC, Canada
4) Pacificanna Cannabis Store
Best known for its wide range of quality products, knowledgeable, charismatic staff, and community-focused atmosphere.
Pacificanna Cannabis Store is a thriving hub of cannabis culture offering an interactive and vibrant space, where every visit becomes a memorable encounter. Central to this experience is Ethan, a charismatic budtender whose philosophy, "Everyone is family, everyone is our best friend," captures the heart and soul of Pacificanna. His enthusiasm and welcoming nature embody the store's commitment to creating a space where customers feel valued and connected.
Pacificanna stands out for its dedication to not only understanding but anticipating the needs of its customers. Their approach is deeply rooted in building lasting relationships, evident in their loyalty to regulars and the warm welcome extended to newcomers. Ethan described Pacificanna as buzzing with "wicked energy" underscoring the passionate and personalized service that the dispensary offers. It's a place where community and cannabis intertwine, creating a unique environment that feels more like a family gathering than a traditional retail experience.
This ethos has earned Pacificanna an impressive online reputation, reflecting its status as one of Victoria's leading cannabis destinations. The store is more than just a retail space; it's a vibrant community hub where camaraderie, expertise, and a lively atmosphere converge. For anyone seeking an exceptional cannabis experience, Pacificanna offers a blend of knowledgeable service, warm engagement, and a dynamic environment that sets it apart as the top-tier choice in Victoria's cannabis culture.
5.0/ 5

1 Rating
Every time I go into this dispensary I always have a laugh and get exactly what I want. In fact...
1560 Fairfield Road, Victoria, BC V8S 1G1, Canada
Emerging dispensaries to watch.
The Canadian retail cannabis scene is continuously evolving, with brands constantly looking for ways to innovate and be uniquely different from the competition in Victoria. By keeping up with these emerging trends, cannabis retailers can adapt to the changing market landscape and attract a broader customer base while providing an exceptional and forward-thinking cannabis retail experience.
Emerging dispensaries to watch in Victoria are those that focus on:
Expanding e-commerce
Providing the best weed delivery in Victoria
Investing in knowledgeable staff and educational resources
Offering innovative products like THC beverages and edibles
Prioritizing sustainability, social responsibility, and health and wellness
By embracing these trends, cannabis retailers can provide an exceptional retail experience and strive to be the best in the industry.
Here are the top 6 dispensaries in Victoria to watch.
Each dispensary on this list brings something unique to the table, setting them up for future success in the thriving local retail cannabis marketplace. Keep an eye on these dispensaries as they continue to elevate the cannabis experience for customers.
The power of customer reviews.
Since cannabis legalization in 2018, Victoria's dispensaries have crafted their reputations with care. Assessing the reputation and service of a dispensary is important and customer reviews are goldmines of information. For customers and dispensaries alike, the key to navigating this lush landscape lies in understanding customer reviews. These aren't just ramblings of high spirits; they're nuggets of gold for both consumers and dispensaries in the bustling world of legal cannabis.
Customer reviews also identify potential areas for improvement in the dispensary. Moreover, they enable potential customers to make informed decisions about which dispensaries to visit. It's always recommended to consider multiple review sources to obtain a balanced perspective. Additionally, it's also important to remember that while reviews can provide useful insights, they represent individual experiences and may not fully reflect the overall quality of the dispensary.
From a cannabis shopper's perspective.
You, the savvy cannabis shopper, are on a quest. Whether you're after the most fragrant buds, a wide selection, or the best deals in town, customer reviews are your secret map. They paint a picture of each dispensary's strengths, from the quality and variety of their curated selection to the warmth and expertise of their customer service. Reviews are your insider's guide, helping you choose which storefront to grace with your presence.
Dispensaries report card.
Attention dispensaries! These reviews are your report card from the real world. Glowing feedback? It's like a high-five for your efforts. Any hint of dissatisfaction? Consider it a golden opportunity to grow. Customer feedback is your guiding star, steering you toward operational excellence and keeping your clientele as happy as friends sharing a joint on a sunny day at the beach.
Expanding your search.
Why limit yourself? We encourage exploring a variety of review sources, such as Reddit, Trustpilot, and Trustindex,  for a well-founded view of Victoria's cannabis offerings. Remember, each review is a personal tale, an individual's experience, a snapshot in time – not the universal truth of your dispensary's destiny.
Essential Dispensary Checklist:
Personal Vibe: What atmosphere suits you best – cozy and boutique or straightforward and exciting?
Reputation Analysis: Explore diverse reviews on Budhub.ca and other platforms for a well-rounded understanding of each dispensary.
First Impressions Count: Does the dispensary welcome you with open arms and a well-maintained ambiance? The environment speaks volumes.
Brand Trust: Is the dispensary a reflection of professionalism and trust? A well-crafted brand often means serious business.
Service Quality: Seek out dispensaries known for friendly, knowledgeable staff. If customer care falls flat, it'll just harsh your whole vibe.
Product Provenance: Where do their products hail from? Transparency about sources adds a layer of trust.
Privacy Matters: Check out how they handle your personal information and consumption details. In the world of cannabis, discretion is key.
Rewards and Perks: Who doesn't love a little extra? See if they have loyalty programs or special promotions.
Learning Opportunities: Does the dispensary educate through blogs or in-store events? Knowledge sharing is a sign of commitment to their craft and customers.
Meet the judging panel.
Our Judging Panel comprises experts from cannabis, marketing, and consumer advocacy. They ensure a fair, thorough evaluation of all nominees.
Industry Veterans: At the forefront of our panel is The Chronic Beaver, an esteemed veteran in the medical marijuana sector whose journey in the industry dates back to the 1980s. With decades of experience, he brings an unparalleled depth of knowledge in product quality, regulatory compliance, and customer education. His long-standing presence in the field is a testament to his expertise, ensuring that the dispensaries we nominate are held to the utmost standards of product excellence and safety.
Community Representatives: Anchoring our dedication to community perspectives, Anna Gray, our seasoned Budhub reporter and researcher with over three decades in the cannabis realm, plays a pivotal role in our panel. Not just a cannabis enthusiast, Anna is a strong advocate for consumer rights and voices. Her insights are critical in evaluating customer satisfaction, service quality, and the overall impact on the community. Her advocacy ensures that consumer experiences and feedback are at the heart of our decision-making process, reflecting a true representation of the community's needs and preferences.
Marketing Guru: Central to our panel is Budhub's President, a luminary in dispensary operations and branding. His expertise is invaluable in evaluating each dispensary's branding prowess. He assesses nominees' website user experience (UX), user interface (UI) design, and social media engagement strategies. This focus ensures that our chosen dispensaries not only stand out in their market presence but also excel in connecting with their audience, offering an exceptional and memorable online experience that resonates with their brand identity.
The legal landscape of cannabis dispensaries in Victoria.
Cannabis is legal in Canada, including Victoria, British Columbia for those over the minimum age of 19, under the Cannabis Act that came into effect on October 17, 2018. Dispensaries must be licensed by the provincial government of BC, under the The Liquor and Cannabis Regulation Branch (LCRB). The law permits both online sales, mail order and same day delivery services in Victoria to be provided by private, licensed cannabis stores.
What you can and cannot do when it comes to smoking weed in Victoria.
What you can do:
You can smoke or vape cannabis in any public space where tobacco is allowed but local governments may impose additional regulations.
You can smoke and vape cannabis in private residences, many outdoor public places, designated smoking guest rooms in hotels, motels, and inns.
You can carry up to 30 grams of cannabis or its equivalent in public.
What you can't do:
You can't consume cannabis products in undesignated public spaces.
No one can use cannabis in a vehicle. Not even passengers.
You cannot smoke or vape cannabis in indoor common areas, in condos, apartment buildings, and university/college residences, enclosed public places and workplaces, and in non-designated guest rooms in hotels, motels, and inns.
You can't smoke or vape cannabis at school, on school grounds, or on adjacent streets.
Conclusion: Navigating Victoria's Top-Tier Cannabis Dispensaries
In the quest for the finest cannabis dispensaries in Victoria, remember, the journey is as much about discovery as it is about choice. First, evaluate the range and quality of products offered, ensuring that the dispensary has a diverse selection of strains, cannabis brands, and products that cater to different needs and budgets.
Equally important is the budtender's knowledge and friendliness. These connoisseurs of cannabis are your guides, your allies in navigating the rich tapestry of products to find those that resonate with your unique tastes and needs. Their knowledge and warmth can transform a simple visit into a memorable journey.
Next, consider customer reviews and ratings. These are the stories and experiences shared by its community and valuable indicators of a dispensary's reputation. By considering both positive and negative feedback from fellow customers, you can gain a well-rounded understanding of the dispensary's overall quality and service.
Embrace these insights as you explore the dynamic cannabis landscape of Victoria. Each dispensary visit promises a kaleidoscope of experiences, from awe-inspiring strains to the warm, inviting atmosphere, each moment poised to exceed your expectations.
Join the Conversation and Shape the Cannabis Narrative
Your adventures through Victoria's cannabis scene are stories waiting to be told. Share your experiences with us, recommend new gems waiting to be discovered, and become a storyteller in our ever-growing cannabis community. Your insights not only enlighten fellow enthusiasts but also contribute to a broader understanding of what makes a dispensary truly outstanding.
And may your explorations through Victoria's cannabis scene be filled with awe-inspiring moments, epic strains, friendly vibes, and unexpected delights that will make you say, "Damn, this is some next-level ganja!"
Cheers,
Anna Gray

All dispensary reviews and ratings in Victoria.