Finding the best dispensaries in Toronto can be an enjoyable task, depending on how you look at it. There are over 215 licensed dispensaries in Toronto in 2023, and there are several ways to find information about the top-rated and best reviewed ones. The undisputed method to find the best dispensaries is to ask locals and like-minded friends and family members… you know, the ones who are passionate about weed.
However, what if you are not familiar with the Greater Toronto Area (GTA)? What if you're visiting Ontario's capital city and don't know any locals? In that case, what's the next best way to find the best cannabis stores in Toronto?
Customer reviews and ratings are a sure-fire and dependable method to find local dispensaries that offer excellent products, knowledgeable budtenders, and those with the coolest vibes. In this top 5 list you will discover the highest-rated dispensaries in Toronto and those that are emerging on the scene. The Budhub cannabis community is dedicated to sharing their experiences and reviews, making their insights a particularly reliable guide to finding the best dispensaries in the city.
Understanding customer reviews.
Since the legalization of cannabis in 2018, Toronto's licensed dispensaries have established their reputations and matured. Assessing the reputation and service of a dispensary through customer reviews on websites is vital. These reviews offer valuable insights into past customers' experiences including their satisfaction with product quality, variety, customer service, and the overall shopping experience.
Customer reviews also identify potential areas for improvement in the dispensary. Moreover, they enable potential customers to make informed decisions about which dispensaries to visit. It's always recommended to consider multiple review sources to obtain a balanced perspective. Additionally, it's also important to remember that while reviews can provide useful insights, they represent individual experiences and may not fully reflect the overall quality of the dispensary.

Top 5 best dispensaries Toronto list.
1) Ambrosia Cannabis Emporium Toronto
Best known for exceptional customer service and groovy vibes.
When you step into Ambrosia Cannabis, you'll immediately feel immersed in a vibrant and relaxing atmosphere, promising a premium cannabis experience. This dispensary is committed to enhancing customers' quality of through relaxation, relief, and creativity, all while ensuring a fun experience. Their knowledgeable and expert budtenders provide outstanding customer service.
The location of Ambrosia Cannabis enhances its appeal and makes visiting a breeze. It's nestled in the historic theatre on Queen Street W in the vibrant Parkdale neighbourhood in Toronto. Conveniently situated near the Triller Ave and Queen Street W bus stop, it is only a block away from the bustling intersection of King St, Queen St, and Roncesvalles Ave.
Ambrosia Cannabis is known for its consistent operating hours, being open from 10:00 AM to 9:00 PM seven days a week. This flexibility allows patrons to visit at a time that suits them. And for those who can't make it into the store, they have the convenient and reliable delivery service, ensuring that Ambrosia's premium experience is just a click away.
4.8/ 5

12 Ratings
I was visiti9ng TO last month and popped in at this shop, I loved the vibe, the people and the ...
2) K's Pot Shop Toronto
Best known for its welcoming atmosphere and local friendliness.
K's Pot Shop in the Leslieville neighborhood of Toronto stands out for several reasons. For starters, the dispensary offers a comfortable and eclectic environment that transforms the act of scoring some weed into a holistic experience. The budtenders at his dispensary encourage questions from customers and are ready to guide and assist in finding the perfect product. You might find yourself hanging out for a while and talking everything cannabis with these friendly budtenders.
Its strategic location at 1342 Queen Street East in Toronto offers easy accessibility to local customers, adding to its appeal. Moreover, with extended operating hours from 9:00 AM to 11:00 PM daily, K's Pot Shop ensures safe and convenient access to cannabis for its patrons​.
K's Pot Shop embraces the digital age with added-value services offering various shopping options. Whether you prefer in-store shopping, curbside pick-up, or online ordering for delivery, K's Pot Shop will hook you up.
Lastly, their focus on friendly customer support sets them apart from the nearby competition. Whether you need assistance finding the right product or just want to chat about cannabis, the super friendly staff at K's Pot Shop is always available to lend a helping hand with lots of smiles thrown in for free!
4.8/ 5

7 Ratings
I've been checking out Budhub's blog post, the Best Dispensaries in Toronto, and I agree that K...
3) Trinity Flower Cannabis on Queen St W
Best known for its brand appeal, swift service, and fast same day delivery service.
The inside scoop on one of the city's most distinguished cannabis dispensaries simply reveals commitment, experience, and knowledge.
Trinity Flower's commitment to quality is evident in their expertly curated selection of cannabis products from the best-known producers and growers. And their dedication to the community is evident in their efforts to create an inclusive space that draws inspiration from the diverse range of patrons frequenting nearby Trinity Bellwoods Park​.
Customer service is brilliant, with their 'Bellwoods Budtenders' dedicated to providing engaging memorable experiences. Their online platform also simplifies the shopping​ process and automatically warns you when you exceed the maximum 30 grams of THC ordering cap. They offer free same day delivery for orders over $90 and are open to 9pm weekdays, and to 10pm on the weekends.
As an AGCO licensed entity, Trinity Flower ensures strict compliance with Ontario's retail cannabis regulations, ensuring safe and reliable products.
In summary, Trinity Flower Cannabis exemplifies quality, community inclusivity, superior service, and convenience in Toronto's dispensary landscape.
4.9/ 5

7 Ratings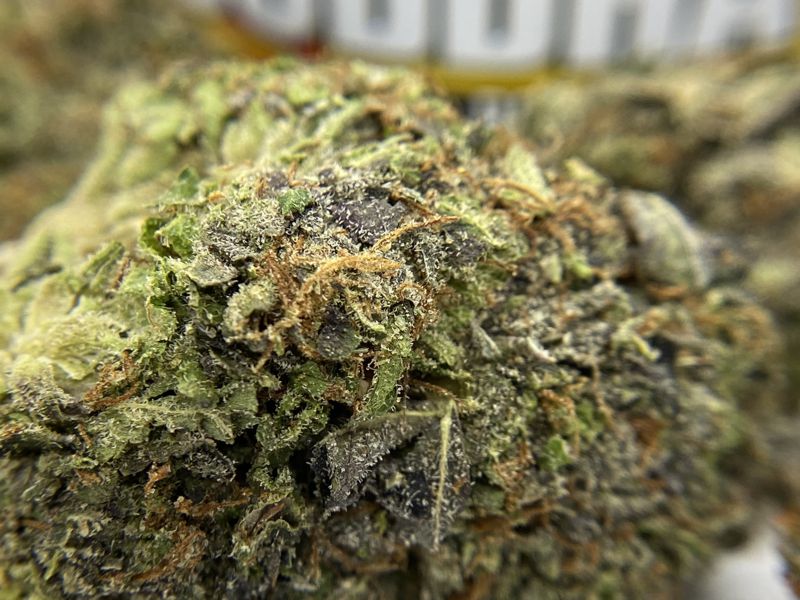 My first time at a dispensary in TO was Trinity Flower Cannabis, and I'm hooked. The place has ...
890 Queen St W, Toronto, ON M6J 1G3, Canada
4th Best Dispensary Toronto: Buzzed Buds Beaches
Best known for their deep experience, 420 deals/rewards, and community involvement.
Buzzed Buds is considered one of the best dispensaries in Toronto for several reasons. Here are some key factors that contribute to their exceptional reputation:
1) Buzzed Buds offers an extensive selection of cannabis products, including a wide range of flowers from the best cannabis brands, edibles, concentrates, CBD oils and topicals. This diverse inventory allows customers to find exactly what they're looking for and discover new strains and 420 products to suit their preferences.
2) Knowledgeable and Friendly Staff: The dispensary takes pride in its knowledgeable and friendly staff members. They possess a deep understanding of cannabis and can provide valuable insights and recommendations to customers. Their expertise ensures that customers make informed decisions and have a positive experience.
3) Buzzed Buds cultivates a welcoming and inclusive atmosphere for everyone. Whether you are an old-school stoner or new to the world of cannabis, you can feel comfortable and supported as you explore their offerings. The staff ensures a non-judgmental environment where customers can ask questions and receive guidance.
4) The dispensary strives to offer competitive pricing on their products, ensuring that customers receive value for their money. They always have sales running and even offer Hive Rewards, its a loyalty program that's point based.
5) Buzzed Buds actively engages with the local community through events and initiatives focused on cannabis education and awareness. Their involvement showcases their commitment to fostering positive relationships and contributing to the development of a supportive cannabis culture. Learn more about their community initiatives.
No Listings Found
5) Plug Canna6is Dispensary on Dundas St E
Best known for its edgy artwork and expert budtenders. 
The Plug Canna6is Dundas location is considered one of the best dispensaries in Toronto for a number of reasons. One of the top reasons is their unique in-store ambiance or vibe if you will. They display artwork of red eyed famous people smoking joints, it's quite fun and gives you lots to talk about with your friends. Another top reason is their reputation for excellence in service and budtender knowledge. You will always be taken care of at Plug Canna6is and walk out with the perfect strain that suits your fancy.
The Plug Canna6is team are clearly on a mission to provide the community with inspired and elevated experiences to help everyone continually explore the wonderful world of cannabis. The dispensary also states that they continuously work to build better guidelines and practices to further its vision of being the best in Canadian cannabis retail. I'm going to keep a close eye on this brand, I see them emerging as Toronto's most popular dispensary moving beyond 2023.
4.8/ 5

6 Ratings
This is a pretty cool looking shop from the outside. Inside is even more awesome ... not one to...
Emerging dispensaries to watch.
The Canadian retail cannabis scene is continuously evolving, with brands constantly looking for ways to innovate and be uniquely different from the fierce competition in Toronto. Recognizing and identifying emerging trends is important, as these trends will shape the cannabis industry's future trajectory.
Considering emerging trends in the cannabis industry into 2024, dispensaries will focus on offering new innovative products and staying up to date with segment innovations such as THC beverages and cannabis edibles. Social insights and signals play a crucial role in understanding customer preferences, with a focus on related 420 topics, products, craft brands, and more​. By understanding these trends, cannabis dispensaries in Toronto can better serve their customers and continue to evolve, striving to be the best of the best.
Here are the top 5 dispensaries in Toronto to watch.
Each dispensary has its own set of unique qualities with a business approach that will help ensure their future success in the Toronto retail cannabis marketplace.
The legal landscape of cannabis dispensaries in Toronto.
Cannabis is legal in Canada, including Toronto, Ontario under the Cannabis Act that came into effect on October 17, 2018. Dispensaries must be licensed by both the provincial government of Ontario and the Alcohol and Gaming Commission of Ontario (AGCO). The law permits both online sales of cannabis through the Ontario Cannabis Store (OCS) website and private retail stores for walk-in customers and same day delivery services in Toronto.
Cannabis dispensaries in Toronto must follow a bunch of rules, such as checking IDs to make sure customers are 19 and up, and not selling more than 30 grams of dried weed or its equivalent to one person in a single day. There are also strict rules about the hours they can operate. If a shop doesn't play by the rules, they can get slapped with some serious fines, or even get shut down. So yeah, while weed is legal, it's tightly controlled to help ensure safe products and consumption.
Conclusion – What to look for in a quality dispensary.
When looking for the best dispensaries in Toronto, consider several key factors. First and foremost, examine the range and quality of products and cannabis brands they offer. A reputable dispensary should boast a diverse selection of cannabis strains and products, including edibles, concentrates, and topicals. It is crucial that these products cater to different budgets and originate from trustworthy and transparent producers.
Equally important is the staff's knowledge and friendliness. Your budtender plays a significant role in guiding you towards the right products based on your specific preferences and needs. Their expertise and helpfulness can greatly enhance your dispensary experience.
Additionally, customer reviews and ratings serve as valuable indicators. They provide insights into the dispensary's reputation within the community and help you to make an informed decision. Considering both positive and negative feedback from fellow customers can contribute to a well-rounded assessment of the dispensary's overall quality and service.
By considering these factors collectively, you increase your chances of finding the best dispensaries in Toronto that meet your expectations and preferences. Furthermore, it's worth mentioning, that the aesthetic appeal of a dispensary holds a lot of weight for me when choosing an exceptional establishment. I personally gravitate towards dispensaries that are community-minded, groovy, vibrant, colourful shops that are comfortable with a fun atmosphere and friendly staff.
Happy shopping Torontonians and visitors alike!
Cheers,
Anna Gray
All Toronto dispensary reviews and ratings.
Here are more cannabis stores in Toronto with their customer reviews and final ratings. You can also filter and search for your best match, prices, near me, and what's open now.
5.0/ 5

2 Ratings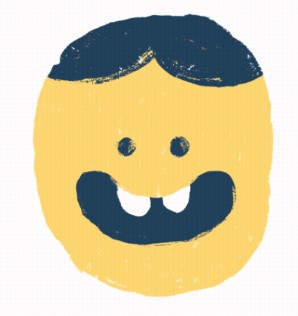 Hey there, it's your buddy Brad and let me tell you, I just tried the Khalifa Mints and it's st...
4.8/ 5

6 Ratings
This is a pretty cool looking shop from the outside. Inside is even more awesome ... not one to...
4.5/ 5

3 Ratings
Today I visited this dispensary and got some deals that made my day. They have a grand selectio...
Your neighborhood cannabis shop.
Your neighborhood cannabis shop.
4.8/ 5

7 Ratings
I've been checking out Budhub's blog post, the Best Dispensaries in Toronto, and I agree that K...
4.8/ 5

12 Ratings
I was visiti9ng TO last month and popped in at this shop, I loved the vibe, the people and the ...
We are your neighbourhood cannabis experts.
Elevating the art of cannabis.