So, you're curious about cannabis tourism, eh? Let's break it down – it's all about kicking back, relaxing, and enjoying some of Canada's best cannabis while you're out exploring new places.
Now, if Toronto is on your cannabis tourism radar, then this activity guide is for you! I've got a whole stash of recommendations lined up for you. We're talking 420-friendly events, groovy dispensaries to score top-notch cannabis, chill cannabis air accommodations in Toronto that welcome the 420 lifestyle, and a bunch of super cool cannabis-themed activities and things to do, where you can enjoy your herb.
Toronto, as Canada's most populous city, has quickly established itself as a prime location for cannabis tourism. The city's progressive stance on cannabis, combined with its vibrant culture and diverse range of cannabis-related activities, make it an attractive destination for both domestic and international cannabis tourists. From attending large-scale events like "420 Toronto" to exploring local dispensaries and cannabis-friendly cafes, tourists in Toronto have plenty of opportunities to engage with and enjoy Canada's thriving legal cannabis scene.
The Rise of 420 Toronto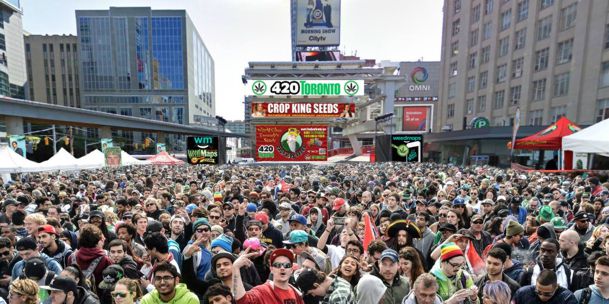 I'm not just talking about the famous annual 420 event in Toronto. I'm also talking about the cannabis tourism scene in Toronto and how it's gaining popularity.
Toronto  has seen a surge in cannabis tourism since legalization back in 2018, attracting enthusiasts from all corners of the globe. Known for its vibrant culture, diverse attractions, and hospitality, Toronto has also embraced the cannabis culture, offering an abundance of cannabis-related activities and experiences that have made it a prime destination for cannabis tourism in Canada.
Fast forward to 2023, and "420 Toronto" has become a much-anticipated event. We will talk more about that later. The term "420" is popular slang in cannabis culture, referring to the consumption of cannabis, especially around the time 4:20pm, and also refers to cannabis-oriented celebrations that occur annually on April 20. Toronto, with its progressive stance on cannabis, has embraced this celebration, hosting a variety of events and activities that attract both locals and tourists alike. 420 is a great time of the year to be in the city for the ultimate cannabis event and experience what Toronto has to offer.
The 420 Toronto 2023 event (Twitter page) was no exception, featuring an array of vibrant events that reflected the city's enthusiastic cannabis culture. From outdoor parties with free pizza to DJ sets and retro arcades, there were all kinds of 420 events and activities for people to enjoy. Some highlights include the annual 420 bash hosted by Ontario's largest cannabis retailer, Tokyo Smoke, at Toronto's RendezViews epic patio, where attendees could enjoy live music and a range of fun cannabis related activities.
There was also a cannabis-friendly comedy show, offering a good laugh along with prizes and giveaways. Another notable event was a 420 party hosted by local cannabis retail chain The Green Merchant on Danforth, offering free snacks, pizza, and pop-up cannabis shopping. For those looking for a unique experience, a 420 themed magic show titled "Smokus Pocus" promised a trippy journey of "dank debauchery".
This rise in the popularity of 420 Toronto and the overall growth of cannabis tourism in the city reflect the broader acceptance and incorporation of cannabis into recreational and cultural activities. As the legal recreational cannabis industry continues to evolve in Canada, Toronto is poised to remain a central hub for cannabis enthusiasts, solidifying its status as a prime destination for cannabis tourism.
Planning Your Cannabis Vacation in Toronto – A Day in the Life of a Cannabis Tourist

I understand that a lot of people travel to Toronto exclusively for access to cannabis products and experiences not available or legal in their home county. So, here we go… a day-in-the-life story of a cannabis tourist's experience in Toronto.
Imagine… you've just arrived in the bustling city of Toronto, brimming with excitement and adventurous spirit. The first step? Checking into your 420-friendly Airbnb, and pick up some weed of course! This isn't your average vacation rental – it's a haven for cannabis enthusiasts, complete with every amenity you could want. You're greeted with a warm welcome and a comforting slight scent of cannabis wafts through the air, a sign of the relaxed and accepting atmosphere.
Morning rolls around, and after a wake and bake session, you opt for a hearty breakfast. And then decide to start your day with a bit of 'ganja yoga'. Stretching into downward dog, the calming effects of a potent hybrid strain help you find a deep sense of peace and connection to your surroundings.
Now that you're relaxed and heartily nourished, you head out to one of Toronto's famed cannabis dispensaries that's nearby. Guided by knowledgeable budtenders, you explore a myriad of strains, each with their unique flavors and effects. With their advice, you select a few to try out during your stay.
Midday calls for some exploration. You join a guided cannabis farmgate tour, strolling through a local grow house, learning more about the brand's cannabis culture and growing methods. The tour doesn't end there; on the way back, it concludes with a stop at a local cannabis café, where you could relax with a cannabis-infused beverage or a vape sesh, taking in the city's local energy.
As evening sets in, you decide to party it up and experience Toronto's vibrant nightlife with a cannabis-friendly limo tour. Joining a limo tour will take you to the best spots in the city, where operators cater to the specific preferences of groups or individuals. From flowers and concentrates to edibles and drinkables, indulge in a customized journey that caters to your every cannabis desire.
You can even arrange for pickups and dropoffs from the airport, hotels, or anywhere you want. Also, don't forget to ask your limo driver to suggest and take you to one of Toronto's famous restaurants for a culinary experience you won't forget. There's nothing like blazing a joint in a limo before dinner to enhance well, you know!
The night isn't over yet! You've got tickets to a cannabis-friendly comedy show. Your laughter will be heard as the comedian jokes about cannabis culture, creating a shared fellowship among the audience members.
Finally, as the day draws to a close, you return to your 420-friendly Airbnb. Maybe try out one of the Indica strains you bought earlier in the day, to help you drift into a deep sleep while reflecting on the day's adventures.
Planning your cannabis vacation in Toronto goes beyond simply consuming cannabis – it's about immersing yourself in a unique culture, experiencing new things, and creating unforgettable memories. The wide range of cannabis-related activities and services available are broken down in more detail below, so let's continue on our journey shall we?
---
Rent a 420-Friendly Airbnb in Toronto or a Bud & Breakfast
---
The first step in planning your weed friendly adventure in TO is finding a 420-friendly Airbnb rental. While Toronto doesn't have many dedicated bud & breakfasts there are still various options available, which we've listed below. If these don't suit your needs, it's important to inquire about the property's smoking and cannabis policy when searching for a suitable rental. Given Toronto's progressive attitude towards cannabis use, you'll find that many hotels, motels, and resorts offer dedicated outdoor smoking spaces.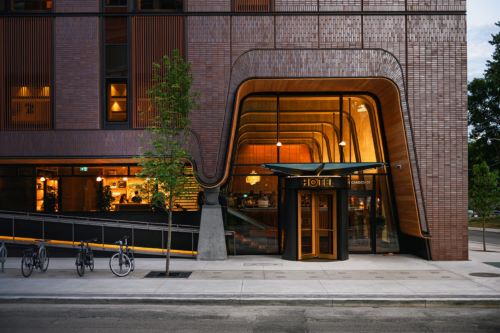 Ace Hotel Toronto
Toronto's premiere 420 friendly destination. If you're a cannabis enthusiast seeking a stigma-free experience in Toronto, then Ace Hotel is the perfect place for you to stay. Designed to offer a safe and welcoming space for your creativity to flourish and for you to let loose. You can expect good times, great vibes, and unforgettable […]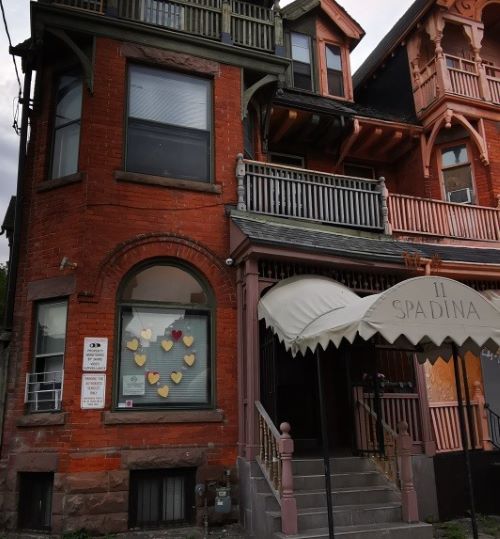 Mimos Coliving Spadina 11 Guesthouse
420 Friendly Guesthouses in Toronto Welcome to Mimos Coliving in Toronto offering comfortable, shared living spaces and communities to professionals, creatives and remote workers. While the properties are non-smoking, they do offer designated outdoor areas where smoking is allowed. Their buildings are located in popular Toronto neighborhoods such as Little Italy, Annex, and St. Clair […]
More 420-Friendly Rentals in the GTA and Beyond
Here are some interesting places to check out in the Greater Toronto Area (GTA) that are cannabis-friendly, from Airbnb rentals to dedicated bud & breakfasts.
St. Anne's Cannabis-friendly Resort and Spa Grafton Ontario
Approximately a 90 minute drive from Toronto.

Pink Elephant 420-Friendly Condo
Approximately a 45 minute drive from Toronto.
Sir Sams Inn & Spa – Bud & Breakfast Muskoka
Approximately a 2 hour and 20 minute drive from Toronto.
Smokey Pines Cannabis Friendly B&B
Approximately a 3 hour and 30 minute drive from Toronto.
The Verandah Cannabis Friendly B&B by Lake Hawkestone
Approximately a 2 hour and 15 minute drive from Toronto.
---
Exploring Things to do and Cannabis Activities in Toronto
---
Go Check out the Best Local Dispensaries
---
The best dispensaries in Toronto are recognized for their funky atmosphere, cool vibes, and excellent service. They offer a wide range of high-quality products, including flowers, edibles, concentrates, and more, from both local and regional brands.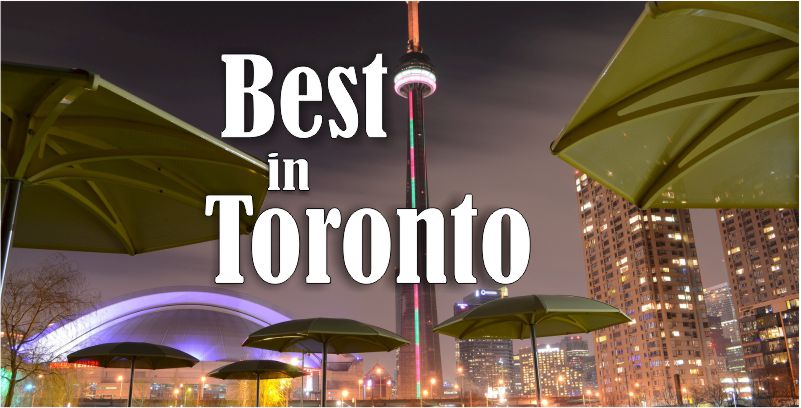 Why not go and talk to some of Toronto's hip budtenders? They know what the best weed is – based on your preferences. And pretty much anything else you want to know about how and where to enjoy cannabis in their city. You could ask questions such as, 'what is the best strain for a hike?' and 'where are the best hikes located?'
If it's a rainy day and you can't get to a dispensary due to the miserable weather, you always have the option to order some GTA weed delivery. This allows you to chill out in your cannabis-friendly accommodation and enjoy a range of indoor activities, from board games to yoga sessions.
No matter what you're looking for, all cannabis enthusiasts from around the world are bound to find it at one of Toronto's top dispensaries. These dispensaries are leading the way in the Toronto cannabis marketplace, standing out in a crowded scene of over 215 retail locations.
---
Make Sure to ask your Budtender for the Best Local Weed
---
Why not sample some local weed the region has to offer and get a true taste of Toronto? Your options can include any grower/producer in the GTA and Ontario. Remember, your budtender knows best. Here are some popular craft cannabis brands that are based out of the area.
---
Learn More About Cannabis and Visit the New Farmgate Stores
---
If you're looking for a genuine cannabis experience in Toronto and the Greater Toronto Area (GTA), there are several options available. Cannabis Farmgate operators are incredibly passionate about what they do and showcase the best of the best when it comes to their growing techniques, equipment, and, of course, their product. You can find their top-quality flower in these on-site retail shops, perfect for enjoying throughout your cannabis vacation.
While there are currently only a few farmgate operations in the GTA, more are set to open in 2024 and beyond.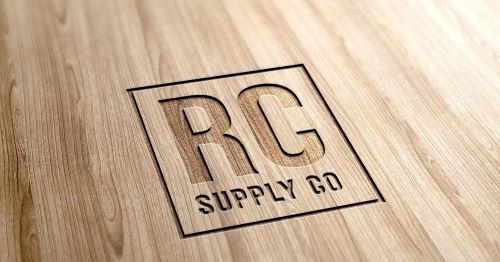 Royal Cannabis Supply
Welcome to Royal Cannabis Supply Co. Now offering same day weed delivery to Etobicoke with a wide range of cannabis products. Royal Cannabis Supply Co. is the first farm gate location in the Greater Toronto Area, and only the second location in the entire country! We cultivate strictly small-batch craft cannabis under our home-grown brand, […]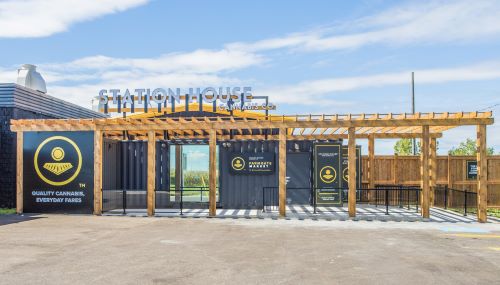 Station House Cannabis Co.
Station House Cannabis Co. Farmgate Market offers same day delivery. Station House Cannabis Co. is more than just a cannabis store in St. Thomas, Ontario. It's a unique Farmgate Market experience attached to our licensed cannabis facilities producing Sensi Brands. Our friendly and helpful Station House crew is always ready to educate and help select […]
---
Cannabis Activities, Lounges, and Services in Toronto
---
Once you've settled into your 420-friendly accommodation, it's time to dive into Toronto's vibrant 420 culture. From hands-on experiences like cannabis cooking classes to cannabis consumption spaces, there is a whole world of cannabis-related activities to discover. Ever thought about blending yoga and cannabis? Give 'ganja yoga' a try. Fancy yourself a bit of a foodie? Don't miss out on a cannabis-infused dining experience. If you're all about the arts, why not sign up for a Puff, Pass, and Paint class? For those who love to explore, Toronto offers breathtaking hiking trails and city tours. These provide a wonderful opportunity to learn about Toronto's historic cannabis culture while enjoying the city's sights.
All the activities mentioned are covered in more detail below.
---
More Cannabis Related Activities and Events
---
Laugh Your Brains out at a Cannabis Comedy Event
Who doesn't love a good laugh while on a cannabis vacation? There's no better way to spend an evening than with fellow cannabis enthusiasts, laughing your brains out at the hilarity that ensues when stoned comedians take the stage.
These events aren't just your average comedy shows – they're a unique fusion of humor and cannabis culture that creates an atmosphere of camaraderie and shared experience. From jokes about munchies mishaps to hilarious insights on the highs (and lows) of cannabis use, these comedians know exactly how to tickle your funny bone.
And there's no shortage of fun options to choose from! Whether it's a stand-up comedy night hosted at a dispensary, a comedy festival in Toronto with a 420-friendly vibe, or even a comedy tour that takes you around the city's funniest spots.
So, why not add a cannabis comedy event to your Toronto itinerary? It's a chance to laugh, unwind, and enjoy the lighter side of cannabis culture. In my opinion, the laughter induced by cannabis is the best therapy for stress relief and just about everything else under the sun. Get ready to giggle, guffaw, and grin – a cannabis comedy event in Toronto is sure to leave you in high spirits.
Find more comedy events that are cannabis friendly, along with all sorts of other types of Toronto cannabis events and activities.
Toronto's Restaurant Scene and Cannabis-Infused Catering & Dining
Toronto's restaurant scene is vibrant, diverse, and constantly evolving, with a new exciting trend on the rise: cannabis-infused dining. Yes, you heard it right – in this city, culinary artistry and cannabis innovation come together in harmony, creating a unique gastronomic adventure that you won't find elsewhere.
One prominent figure in this culinary revolution is Chef Jordan Wagman, who has taken the concept of cannabis-infused food to new heights. Chef Wagman has been using both THC and CBD, components of cannabis, not only for their recreational effects but also for their health benefits, particularly their anti-inflammatory properties. His approach to cannabis-infused food is holistic, focusing on wellness and health, and has been shared with many guests in his kitchen over the years​.
With the same careful attention to seasonality that he applies to all his dishes, Chef Wagman introduces the incredible ingredient of cannabis into his creations and hosts unique "chef table" cannabis infused dining experiences, called the JW Experience. He has truly redefined the concept of cannabis-infused food, with his dinners becoming the stuff of legends in Toronto's culinary scene​.
Also take a look at SENSES Cannabis infused supper series. These chefs offer a fine dining-cannabis fusion experience like no other. Read about their food philosophy.
In a city like Toronto, where the food scene is as diverse and dynamic as its population, cannabis-infused dining is the next big thing. But, we all don't want to eat cannabis-infused food all the time while on vacation, wow, that would be out of control wouldn't it?
Here are some links to the best restaurants in Toronto:
Best fine dining restaurants listed on Trip Advisor (with lots of reviews).
Best pub food in Toronto, ranked by blogTO.
Best places to grab a quick lunch in Toronto – see the top 10 list.
Locals choice for their favorite ethnic food in Toronto. This is a fun read on Reddit, and I highly recommend checking out the St. Lawrence Market that has tones of international food vendors.
My choice for the best burger in Toronto was Licks Burger Boutique on Young, but they are closed now. Now, it's Aloette's Aloette Burger. This masterpiece is unreal, high-end, and all homemade. The meat to bun ration is perfect, and the attention to detail is off the charts. Make sure that you dine with a serious munch session built up, you will not be disappointed. This burger is so renowned, that Aloette, opened a takeout service on 171 E Liberty St Unit 127A, Toronto Tel: 416-792-8680.
Book a Ganja Yoga Session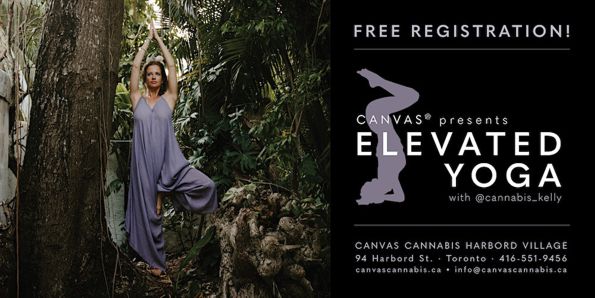 Who knew you could fuse fitness with fun during your cannabis vacation in Toronto? Canvas Cannabis, for instance, has created a unique program called "Elevated Yoga," blending the ancient pairing of cannabis and yoga. Held every Thursday evening at their Harbord Street location, you can enhance your yoga practice with the help of cannabis, if you so choose.
The history of cannabis and yoga dates back centuries, both having roots in ancient India. Practitioners have long believed that cannabis can deepen their yoga practice, helping them delve further into postures, stretching, and meditation. Adding cannabis to the mix can intensify the sensory experience of movement, promote relaxation, and help the mind focus more intently on postures and breathwork.
Under the guidance of certified yoga instructor Kelly Beker, you can explore this enriching experience. The classes are designed to enhance various types of yoga movements and breathwork through the use of a curated product menu from Canvas Cannabis. So, why not give this unique blend of yoga and cannabis a try and see how it elevates your yoga practice? And the best part? You can register for free today.
---
The Legal Landscape on Cannabis in Toronto, Ontario
---
In Toronto and all of Ontario, and Canada for that matter, cannabis is legal to use recreationally. In Ontario, you must be at least 19 years old to use it recreationally, and it is strictly regulated by the government to ensure the safety of children, youth, and road users. Medical cannabis is regulated by the Government of Canada and has different rules from recreational cannabis.
What you can and cannot do when it comes to smoking weed in Toronto.
What you can do:
You can smoke or vape cannabis anywhere tobacco smoking is allowed, it's not allowed on school properties or even on the adjacent streets.
You can smoke and vape cannabis in private residences, many outdoor public places, designated smoking guest rooms in hotels, motels, and inns,
Can carry up to 30 grams of cannabis or its equivalent in public.
What you can't do:
No one can use cannabis in a vehicle. Not even passengers.
You cannot smoke or vape cannabis in indoor common areas in condos, apartment buildings, and university/college residences, enclosed public places and work places, non-designated guest rooms in hotels, motels, and inns.
You can't smoke or vape cannabis at school, and on school grounds.
A few tips on travelling with cannabis:
Don't try to bring cannabis with you into Canada on the airplane if you are visiting from out of country, it will lead to big, big trouble for you!
You are permitted to fly within Canada with up to 30 grams of dried cannabis in your possession.
If travelling with Cannabis in an automobile, that's fine, it's legal. But, make sure to conceal your stash and don't make it obvious. The Toronto Police Service are fully trained and are good at detecting drivers who are under the influence.
Conclusion – More Suggestions
Toronto is a unique and vibrant playground for cannabis enthusiasts. From the moment you arrive at your 420-friendly accommodation, you embark on a once-in-a-lifetime adventure. There is something for everyone in this thriving city. Whether it's participating in the activities mentioned in this guide, like the lively 420 Toronto events, laughing your lungs out at a cannabis comedy show, or enjoying a cannabis-infused dining experience.
There are so many more cannabis-related activities you can enjoy while in Toronto, such as 420-friendly Puff n' Paint lessons in the park, or a day cruise, exploring Canada's legal cannabis market with a day of food, drinks and music along Toronto's Waterfront.
Also, for the canna-kinky, you can party it up at Deviant Night, that's a fusion of two taboo worlds (BDSM & Kink) exploring and introducing a sexy education seminar, live demonstrations, as well as having performances while elevating and submitting to the flower.
The possibilities for cannabis-friendly experiences in Toronto are endless. Explore many more cannabis activities and events in TO that are listed on eventbright. From educational cannabis workshops to cannabis-themed social gatherings, there's something for every cannabis enthusiast to enjoy.
So, come and see for yourself what the buzz is all about. Experience the unique blend of fun, relaxation, and novelty that Toronto's cannabis scene offers. It's not just about consuming cannabis; it's about immersing yourself in a culture that is open, inclusive, and always looking to elevate experiences.
Cheers,
Anna Gray