In the world of cannabis, there's one thing that's always certain: the names of the different strains can be just as diverse as the effects they produce. From classics like "Sour Diesel" to more mysterious names like "Purple Haze," it's no wonder that the naming conventions in the cannabis industry have garnered attention. In this article, we'll take a closer look at this intriguing phenomenon and explore whether it's all just clever marketing or grounded in scientific reasoning.
With insights from a thought-provoking video by CBC News: The National, I will dive into the fascinating realm of marijuana marketing and decipher whether the names of these strains are based on spin or science. Buckle up and get ready to uncover the truth behind cannabis naming conventions!
The Origins of Cannabis Naming Conventions
Historical Use of Cannabis
Cannabis has a long history of human use, dating back thousands of years. Ancient civilizations, such as the Egyptians, Greeks, and Chinese, recognized the medicinal properties of cannabis and utilized it for various purposes. However, the naming conventions for cannabis strains did not exist in the same way they do today. In these early times, cannabis was often referred to by more generic terms that encompassed the entire plant, such as hemp or marijuana.
Early Naming Conventions
As cannabis cultivation and usage spread across different regions, local communities began to develop their own naming conventions for different varieties. These naming conventions were often based on regional factors such as geography, climate, or cultural practices. This led to a wide array of names for the same or similar cannabis strains, making it challenging to track and identify specific varieties.
Evolution of Naming Conventions
With the advancements in cannabis breeding and the emergence of legalized recreational and medicinal markets, naming conventions for cannabis strains have become more standardized and sophisticated. Breeders and growers now focus on creating unique and distinct strains, often using creative and appealing names to attract consumers. The evolution of naming conventions has been influenced by factors such as marketing strategies, consumer preferences, and scientific understanding of cannabis genetics.
The Science Behind Cannabis Strains
Understanding Cannabis Genetics
To fully understand the science behind cannabis strains, it is essential to comprehend the basics of cannabis genetics. Cannabis plants have two main species – Cannabis sativa and Cannabis indica – and a hybrid of the two known as Cannabis ruderalis. Each species possesses unique characteristics and properties that can be inherited by their offspring.
Main Cannabis Varieties
Within each species, there are numerous varieties, commonly known as strains. These strains can have different cannabinoid and terpene profiles, leading to varying effects and therapeutic properties. Sativa strains are often associated with uplifting and energizing effects, while indica strains are known for their relaxing and sedating qualities. Hybrid strains combine characteristics from both species, offering a balance of effects.
Terpenes and Cannabinoids
Terpenes and cannabinoids play a crucial role in distinguishing different cannabis strains. Terpenes are aromatic compounds found in various plants, including cannabis. They contribute to the distinct smells and flavors associated with different strains. Cannabinoids, such as THC (tetrahydrocannabinol) and CBD (cannabidiol), are the chemical compounds responsible for the various effects of cannabis. The specific combination and concentration of terpenes and cannabinoids in a strain determine its unique characteristics and potential therapeutic benefits.
Marketing Strategies and Cannabis Naming
Creating Excitement through Name
In the competitive cannabis market, a unique and catchy name can generate excitement and intrigue among consumers. Breeders and marketers often use creative naming strategies to pique interest and stand out from the crowd. Names can evoke a sense of adventure, luxury, or even nostalgia, allowing consumers to form emotional connections with specific strains.
Targeting Specific Consumer Preferences
Cannabis naming conventions also play a crucial role in targeting specific consumer preferences. Some individuals may be seeking strains with specific effects, such as pain relief or enhanced creativity. By carefully selecting names that highlight these desired qualities, breeders and marketers can attract the attention of targeted consumers who are searching for strains tailored to their needs.
Influencing Perceived Potency or Effect
The way a strain is named can influence consumers' perceived potency or desired effect. Words like "fire," "dank," or "killer" can suggest high potency, while terms like "chill," "relax," or "harmony" may create an expectation of soothing and calming effects. These subtle language choices can shape consumer expectations and influence their decision-making process.
The Impact of Cannabis Naming on Consumer Experience
Expectations and Associations
Cannabis naming conventions have a profound impact on consumer expectations and associations. When consumers come across a strain with an enticing or evocative name, they may automatically associate it with positive qualities or a specific experience. These expectations can influence how consumers perceive the effects of the strain, potentially enhancing or altering their overall experience.
Variability in Effects
Despite the influence of naming conventions, it is essential to recognize that the effects of cannabis can vary from person to person. Factors such as individual body chemistry, tolerance, and overall health can all influence how a strain affects an individual. Therefore, while cannabis naming can provide general guidance, it is crucial to approach consumption with an open mind and acknowledge the inherent variability in personal experiences.
Reliability and Consistency
One challenge with cannabis naming conventions is ensuring reliability and consistency across different sources and markets. Due to the lack of standardized regulations, strain names can be inconsistent, leading to confusion and misinformation for consumers. Without a reliable system in place, individuals may encounter difficulties in finding their preferred strains or understanding the true characteristics and effects of a particular strain.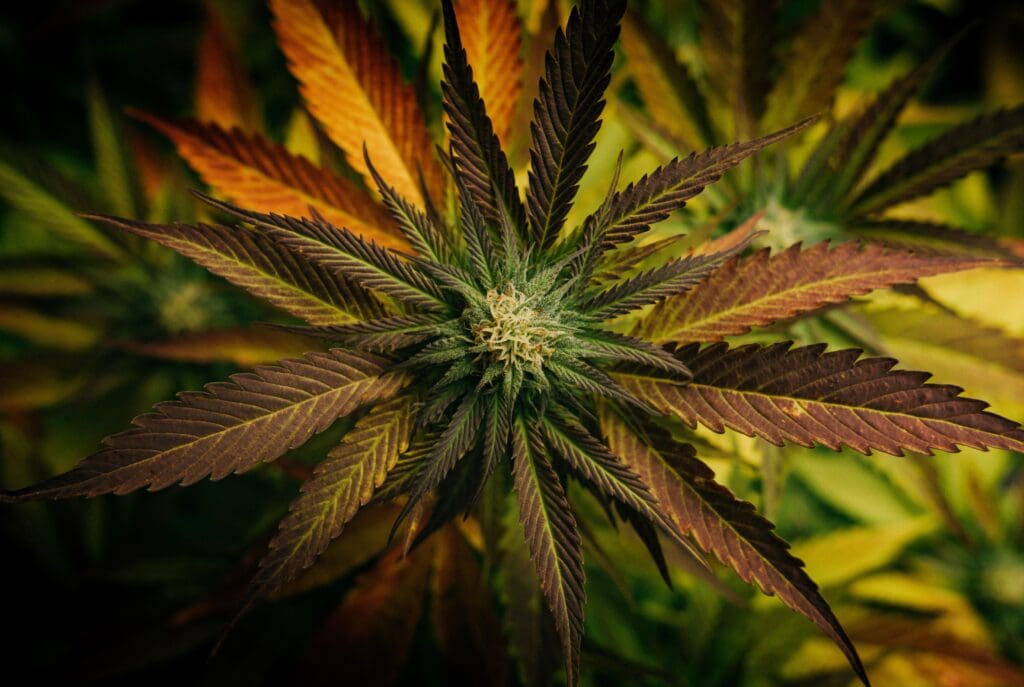 The Role of Cannabis Testing and Regulation
Lack of Standardized Testing
Currently, there is a lack of standardized testing protocols for cannabis products, including strain identification and potency analysis. This inconsistency in testing methods and results further contributes to the confusion surrounding cannabis naming conventions. Without accurate and reliable testing, it becomes challenging for consumers to make informed decisions based on strain names alone.
Labeling and Transparency
To address the issue of inconsistent naming conventions, proper labeling and transparency are crucial. Clear and accurate information on strain lineage, cannabinoid and terpene profiles, and recommended usage can help consumers make more informed choices. Regulatory bodies and industry organizations play a vital role in promoting transparency and ensuring that products are labeled correctly.
Regulatory Implications
As the cannabis industry continues to evolve and expand, there is a growing need for standardized regulations surrounding naming conventions. Regulatory bodies need to establish guidelines that ensure consistency, accuracy, and transparency in strain naming. Clear regulations will protect consumers from misleading information while providing a framework that facilitates fair competition and consumer education.
Navigating the Confusing World of Cannabis Naming
Researching and Understanding Strains
To navigate the often-confusing world of cannabis naming, it is essential to conduct thorough research and strive to understand different strains. Utilizing reputable sources such as scientific publications, industry experts, and reputable online platforms can provide valuable insights into strain characteristics, effects, and user reviews. Taking the time to educate yourself on strains can help you make more informed decisions and find products that suit your preferences and needs.
Personal Experimentation and Preferences
While research is fundamental, personal experimentation and understanding your own preferences are equally important. Each individual's experience with cannabis can be unique, so it is essential to explore and experiment with different strains to find what works best for you. Keeping track of your personal experiences with different strains can also help you identify patterns and determine which varieties consistently provide the desired effects.
Consulting Knowledgeable Sources
When in doubt, seeking advice from knowledgeable sources can be invaluable. Experienced budtenders at licensed dispensaries, cannabis educators, and patient care representatives from licensed producers can provide guidance and answer questions related to strain selection and effects. Their expertise can help you navigate the vast array of cannabis options and make more informed choices.
Legal and Social Implications of Cannabis Naming
Impact on Legalization Efforts
Cannabis naming conventions can have a significant impact on the ongoing efforts of legalization. By adopting accurate and transparent strain naming practices, the cannabis industry can demonstrate its commitment to responsible and consumer-centric practices. This, in turn, can contribute to the public's perception of cannabis as a legitimate and regulated industry.
Public Perception and Stigma
The way cannabis strains are named can also influence public perception and contribute to the ongoing stigma surrounding cannabis. Misleading or sensationalized strain names can perpetuate negative stereotypes and reinforce misconceptions about the plant. However, when naming conventions align with responsible practices and accurate information, they can help dismantle the stigma and promote a more positive and informed view of cannabis.
Educating the General Public
Education is crucial in addressing the legal and social implications of cannabis naming. Public education campaigns, informational resources, and community initiatives can help dispel myths and provide accurate information about cannabis strains. By empowering the general public with knowledge about strain characteristics, effects, and responsible consumption, society as a whole can make more informed decisions and engage in productive conversations surrounding cannabis.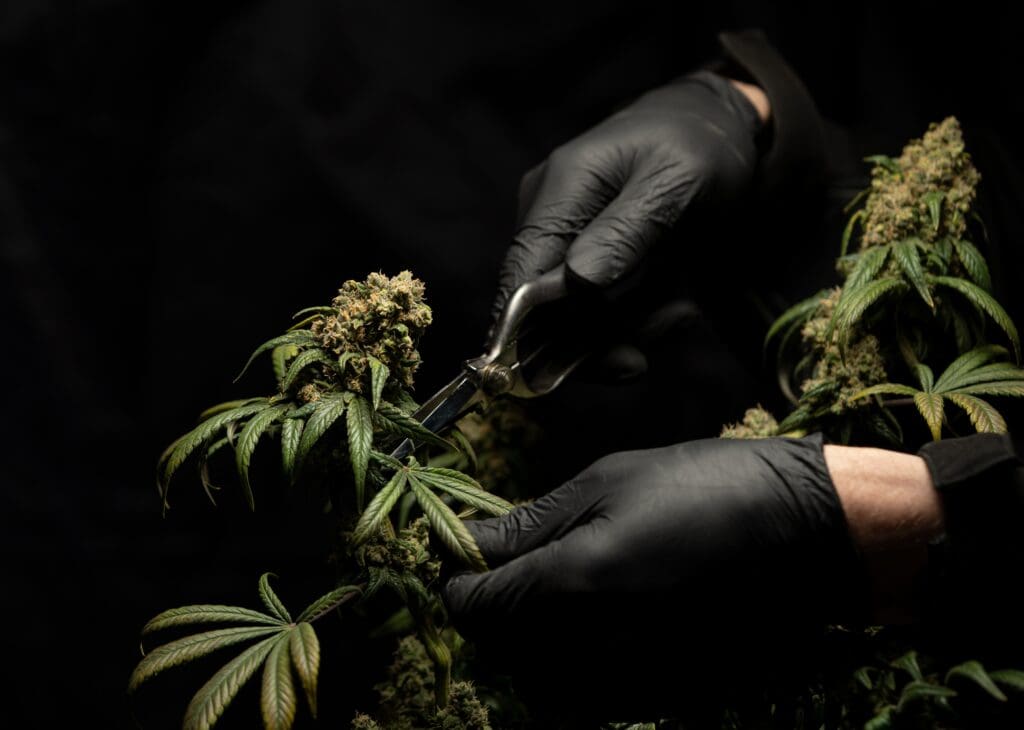 The Future of Cannabis Naming Conventions
Emerging Trends and Innovations
The future of cannabis naming conventions is expected to see continued innovation and refinement. As scientific understanding of cannabis genetics and its effects advances, breeders and marketers will have even more information to draw upon when naming strains. Emerging trends may include more precise strain categorizations based on their genetic profiles, advanced consumer research, and increasingly descriptive names that accurately reflect the strains' qualities.
Standardization and Regulation
As the cannabis industry matures, there will likely be a push for more standardized regulations surrounding strain naming. By establishing clear guidelines and protocols, regulatory bodies can help ensure consistency and accuracy in strain labeling, testing, and marketing. This standardization will provide consumers with reliable information and enhance their overall experience with cannabis.
Consumer Education and Empowerment
The future of cannabis naming conventions will also include a greater emphasis on consumer education and empowerment. As consumers become more well-informed, they will be better equipped to navigate the cannabis market and make choices based on their individual preferences and needs. Education initiatives will focus on providing consumers with the tools and knowledge necessary to make informed decisions about strains, effects, and responsible consumption.
Controversies and Debates Surrounding Cannabis Naming
Misrepresentation and Misleading Claims
One of the main controversies surrounding cannabis naming conventions is the potential for misrepresentation and misleading claims. Some strain names may exaggerate or oversell the effects and potency of the product. This can lead to false expectations and disappointment when the actual experience falls short of the promoted claims. Stricter regulations and standardized testing can help mitigate these issues and promote transparency within the industry.
Ethical Considerations
Ethical considerations also come into play when it comes to cannabis naming conventions. Some critics argue that certain strain names, especially those that appropriate cultural or historical symbols, can be insensitive or disrespectful. Striking a balance between creative marketing and cultural sensitivity is crucial to ensure that strain names do not perpetuate harmful stereotypes or offend specific communities.
Industry Response
The cannabis industry has responded to these controversies and debates by taking steps towards self-regulation. Many reputable producers and breeders are embracing transparent and responsible practices, providing accurate information about their strains and adhering to ethical naming conventions. Various industry organizations are also working towards establishing guidelines and promoting best practices to ensure the integrity and credibility of strain naming.
Conclusion
Cannabis naming conventions have evolved significantly throughout history, driven by factors such as cultural practices, marketing strategies, and scientific understanding. While strain names can be exciting and appealing, it is essential to approach them with a critical mindset and understand the limitations of relying solely on names. Through standardized testing, responsible marketing, consumer education, and industry regulation, the future of cannabis naming conventions promises improved transparency and reliability for consumers. By navigating the confusing world of cannabis naming with knowledge and research, consumers can find the strains that best suit their needs and preferences, ultimately enhancing their overall cannabis experience.
Cheers,
Anna Gray
My inspiration for this article: