Canada has become a hotspot for weed enthusiasts from around the world, and if you're planning to embark on a cannabis-themed adventure, there are a few things you need to know. With the legalization of recreational marijuana, Canada has opened its doors to a new era of tourism, welcoming visitors who want to experience the country's thriving cannabis culture. From exploring cannabis dispensaries to participating in marijuana-friendly activities, this article will provide you with all the essential information you need for an unforgettable weed tourism experience in Canada.
The Legalization of Cannabis in Canada
The history of cannabis legalization in Canada
Canada has a long history of cannabis use, with evidence of its consumption dating back centuries. However, it wasn't until recent years that the country made significant progress towards the legalization and regulation of cannabis. In 2018, Canada became the second country in the world, after Uruguay, to fully legalize recreational cannabis nationwide.
The journey towards legalization began with the introduction of medical cannabis regulations in the early 2000s. These regulations allowed individuals with certain medical conditions to access cannabis for therapeutic purposes. Over time, the acceptance and understanding of the medicinal benefits of cannabis grew, leading to a shift in public opinion on its use.
The turning point came in 2015 when the Liberal Party, led by Prime Minister Justin Trudeau, made cannabis legalization a central part of their political platform. Following their election victory, the Cannabis Act was introduced in 2017, laying the groundwork for the nationwide legalization of recreational cannabis.
After extensive consultations and debates, the Cannabis Act received royal assent on June 21, 2018, officially legalizing the recreational use of cannabis for adults across Canada. This historic milestone opened the doors to a new era of cannabis tourism in the country.
Current laws regarding cannabis use in Canada
Under the Cannabis Act, adults aged 19 or older (18 in Alberta, ands 21 in Quebec) are allowed to possess up to 30 grams of dried cannabis or its equivalent in public spaces. The Act also permits individuals to cultivate up to four cannabis plants per household for personal use. However, each province and territory has the authority to establish additional regulations and restrictions on cannabis use within their jurisdiction.
It's important to note that driving under the influence of cannabis is illegal and can result in severe penalties, similar to driving under the influence of alcohol. Public consumption of cannabis is also subject to provincial or municipal regulations, with some areas prohibiting smoking in public spaces.
Key regulations for cannabis tourists in Canada
For tourists visiting Canada, it's crucial to familiarize yourself with the specific regulations in the province or territory you plan to visit. It's also essential to be aware that while cannabis is legal in Canada, it remains illegal to transport cannabis across international borders, including the United States.
As a cannabis tourist, you can legally purchase and consume cannabis in Canada, as long as you adhere to the local regulations. This means only purchasing from licensed retailers and consuming cannabis in designated areas or private residences. It's always advisable to consume responsibly and be mindful of others when using cannabis in public spaces.
Popular Weed Tourism Destinations in Canada
Vancouver, British Columbia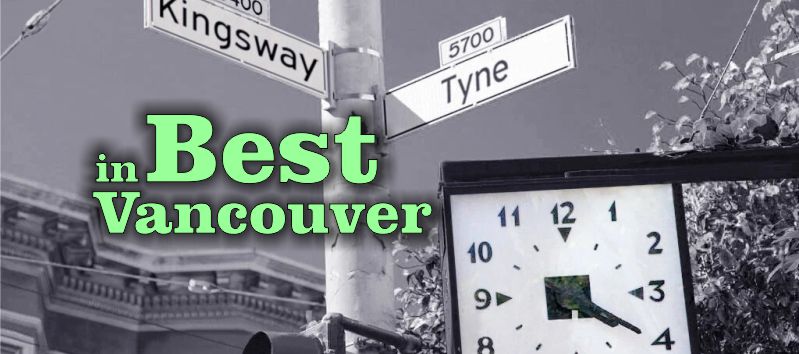 Vancouver, located on the west coast of Canada in BC, is often dubbed the "cannabis capital" of the country. With a vibrant cannabis culture and a wide range of cannabis-friendly establishments, it has become a popular destination for weed tourists. Visitors can explore numerous dispensaries, cannabis lounges, and participate in cannabis-themed tours and experiences. Vancouver's picturesque scenery, including the nearby mountains and the Pacific Ocean, provides the perfect backdrop for cannabis enthusiasts to relax and indulge.
Toronto, Ontario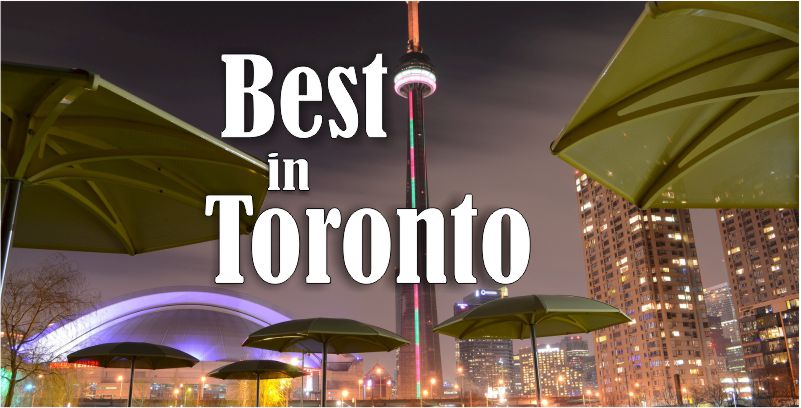 As Canada's largest city, Toronto offers a diverse and thriving cannabis scene. With plenty of dispensaries and cannabis-friendly events, tourists can explore the city's vibrant neighborhoods and immerse themselves in the local cannabis culture. From cannabis-themed yoga to cannabis-infused fine dining experiences, Toronto offers a variety of options for weed tourists to enjoy. Additionally, Toronto is home to the annual 420 celebrations, attracting cannabis enthusiasts from around the world.
Montreal, Quebec
Montreal, the cultural hub of Quebec, combines the charm of European architecture with a vibrant cannabis culture. Visitors can explore the city's numerous governments run SQDC cannabis dispensaries, some of which offer unique shopping experiences. Montreal is also known for its lively music and arts scene, making it a popular destination for weed tourists looking for a combination of cannabis and cultural experiences.
Cannabis Dispensaries and Retailers in Canada
Types of cannabis retailers in Canada
In Canada, weed can be purchased from two main types of retailers: government-run dispensaries and private cannabis stores. It all depends in the province you live in, here is a list of dispensaries sorted by province.
Government-run dispensaries
Several provinces, including Ontario, Quebec, and New Brunswick, have opted for a government-run retail model. These government-operated stores, such as Ontario's Cannabis Store (OCS) and Quebec's Société Québécoise du cannabis (SQDC), provide a wide range of cannabis products to consumers. They follow strict quality control measures and provide education on responsible cannabis use.
Private dispensaries
Other provinces, such as British Columbia and Alberta, have chosen to allow private dispensaries to operate under specific regulations and licensing requirements. These private dispensaries are typically offer a unique shopping experience for cannabis enthusiasts. They often provide a diverse selection of cannabis strains and products, catering to different preferences and needs.
Required Documentation for Weed Tourists
Age restrictions for cannabis tourists
To purchase and consume cannabis in Canada, tourists must meet the minimum age requirements set by each province or territory. The legal age for recreational cannabis use varies across the country, ranging from 18 to 21 years old. It's crucial to verify the legal age in the specific province or territory you plan to visit.
Identification documents needed
When purchasing cannabis from licensed dispensaries, tourists will be required to present valid photo identification to prove their age. Acceptable forms of identification typically include government-issued photo IDs, such as passports, driver's licenses, or provincial identification cards. It's essential to carry your ID with you when visiting cannabis establishments to ensure a hassle-free experience.
Transportation and Consumption of Cannabis
Transportation laws for cannabis tourists
As a cannabis tourist, it's vital to understand the transportation laws surrounding cannabis in Canada. When traveling with cannabis, it should be stored in a sealed, odor-proof container (ideally in the original package to prove it's a legal product) and kept out of reach of the driver and passengers while in a vehicle. It is illegal to consume cannabis while driving or as a passenger in a vehicle in all provinces.
When traveling by public transportation, such as buses or trains, it's essential to comply with the regulations set by the transportation provider. Some providers may have specific rules regarding the transportation of cannabis, including restrictions on the quantity and form of cannabis allowed on board.
Smoking lounges and consumption spaces
While cannabis consumption is legal in Canada, smoking or vaping cannabis in public spaces is subject to provincial or municipal regulations. Some provinces, such as Alberta and Ontario, have allowed for the establishment of licensed cannabis consumption spaces or lounges. These designated areas provide a safe and controlled environment for individuals to consume cannabis. It's advisable to research the specific regulations in the area you plan to visit and find cannabis-friendly accommodations or establishments that offer designated consumption spaces.
Cannabis-friendly accommodations
When planning your weed tourism experience in Canada, it's essential to find accommodations that are cannabis-friendly. Some hotels and private rentals explicitly allow cannabis consumption on their premises. It's advisable to inquire about the rules and regulations regarding cannabis use before booking your accommodation.
Cannabis Events and Festivals in Canada
Notable cannabis events and festivals
Since the legalization of cannabis in Canada, various cannabis-themed events and festivals have emerged across the country. These events celebrate cannabis culture, promote education on responsible use, and provide opportunities for networking and engagement within the industry.
Some notable cannabis events and festivals in Canada include:
1) Lift & Co. Cannabis Expo: An annual expo that brings together industry professionals, enthusiasts, and consumers to explore the latest trends and innovations in the cannabis industry.
2) Karma Cup: A cannabis competition and festival that showcases the best cannabis products in Canada and promotes responsible cannabis use.
3) HempFest Canada: A series of cannabis-themed festivals held in multiple cities across Canada, featuring live music, educational sessions, and vendors offering a wide range of cannabis-related products.
These events provide unique opportunities for weed tourists to immerse themselves in the Canadian cannabis culture and learn more about the industry.
Annual 420 celebrations
April 20th, commonly known as 420, has become an internationally recognized day for cannabis enthusiasts to celebrate and advocate for cannabis legalization. In Canada, various cities host annual 420 celebrations, including Vancouver, Toronto, and Montreal. These events attract thousands of visitors from all over the world who gather to enjoy live music, guest speakers, and cannabis-related activities.
The 420 celebrations in Canada offer an exciting and vibrant atmosphere for weed tourists, providing a chance to connect with like-minded individuals and celebrate the legalization of cannabis.
Cannabis-themed tours and experiences
For a more immersive cannabis tourism experience, many tour operators and companies offer cannabis-themed tours and experiences in Canada. These tours provide a unique opportunity to explore the local cannabis culture, visit cannabis dispensaries, and learn about the history and production of cannabis in Canada.
Some popular cannabis-themed tours and experiences include:
1) Cannabis Farmgate facility tours: Visitors can get an inside look at licensed cannabis cultivation facilities and learn about the cultivation process from seed to sale.
2) Cannabis cooking classes: These hands-on classes teach participants how to infuse cannabis into culinary creations, offering a unique way to explore the world of cannabis edibles.
3) Cannabis walking tours: Guided tours that take visitors through cannabis-friendly neighborhoods, providing insights into the local cannabis scene and culture.
These cannabis-themed tours allow weed tourists to delve deeper into the world of cannabis and gain a better understanding of its impact on Canadian society.
Cannabis Strains and Products in Canada
Popular cannabis strains in Canada
Canada's legalization of cannabis has led to a flourishing industry that offers a wide range of cannabis strains to suit every preference and need. Some popular strains available in Canada include:
Blue Dream: A hybrid strain known for its balanced effects and fruity aroma.
Girl Scout Cookies: A potent hybrid strain with sweet and earthy flavors.
OG Kush: A classic indica-dominant strain known for its relaxing properties.
White Widow: A legendary hybrid strain known for its energizing and euphoric effects.
These are just a few examples, and the selection of strains is continually expanding as licensed producers introduce new varieties to the market.
Edibles, oils, and other cannabis products
In addition to traditional cannabis flower, Canada's legal market offers a variety of cannabis-infused products. Edibles, such as gummies, chocolates, and baked goods, provide an alternative way to consume cannabis. Cannabis oils and tinctures offer a discreet and convenient method of consumption. Other popular products include concentrates, capsules, and topicals.
Quality control and labelling regulations
To ensure consumer safety and product consistency, Health Canada has established strict regulations for quality control and labelling of cannabis products. Licensed producers are required to adhere to these regulations, which include standardized testing for potency and contaminants.
Labelling regulations dictate that all cannabis products must display key information, including the THC and CBD content, health warnings, and packaging restrictions. This enables consumers to make informed decisions regarding their cannabis consumption and helps ensure product transparency and accountability.
Tips for Weed Tourists in Canada
Research local cannabis laws and regulations
Before embarking on your weed tourism adventure in Canada, it's essential to research and familiarize yourself with the local cannabis laws and regulations in the specific province or territory you plan to visit. Understanding the age restrictions, consumption regulations, and transportation laws will ensure a smooth and legal cannabis experience.
Plan your visit to licensed retailers
To ensure the quality and safety of your cannabis products, it's advisable to purchase from licensed retailers. Licensed retailers operate under strict regulations, ensuring that the products they offer meet the required quality standards. Research the licensed dispensaries or retailers in your destination and plan your visits accordingly.
Consume responsibly and be mindful of public spaces
While cannabis consumption is legal in Canada, it's important to be responsible and respectful of others when using cannabis in public spaces. Always follow the designated consumption areas or private residences guidelines and be mindful of the people around you. Avoid consuming excessively and be aware of the potency of the cannabis products you are using. Responsible consumption is essential to ensure a positive experience for both tourists and local communities.
Guidelines for Crossing the Border
Laws and regulations for traveling with cannabis
Traveling with cannabis across international borders, including the United States, is strictly prohibited. Regardless of whether you are departing from or arriving in Canada, it is illegal to transport cannabis across the border. This includes both recreational and medical cannabis products.
Customs and Border Protection (CBP) officers have the authority to conduct thorough inspections and searches, including electronic devices, to identify any violation of federal laws. It's essential not to attempt to cross the border with any cannabis products, as it can result in serious legal consequences, including bans from future entry into the United States.
Crossing the Canadian border with marijuana
When crossing the Canadian border, it's crucial to adhere to all federal regulations and disclose any cannabis-related activities or possessions to border officials. Failure to disclose could result in serious penalties. It's also important to note that border officials may ask detailed questions about your previous or planned cannabis consumption to assess admissibility into the country.
It's advisable to travel with the original packaging of any legal cannabis products purchased in Canada and ensure they are properly sealed and stored to prevent any potential issues at the border.
Entering the United States after consuming cannabis in Canada
It's important to be aware that even if you legally consume cannabis in Canada, it can still have repercussions when entering the United States. Despite certain states within the US legalizing cannabis, it remains illegal under federal law. CBP officers have the authority to deny entry or impose penalties on individuals who admit to using cannabis, regardless of where it occurred.
It's crucial to exercise caution and honesty when answering questions from border officials regarding cannabis consumption. It's advisable to be prepared for potential consequences and consult with legal experts if needed.
Impact of Weed Tourism on the Canadian Economy
Economic benefits of cannabis tourism
The legalization of cannabis in Canada has had significant economic impacts, with weed tourism playing a notable role. Weed tourism has stimulated local economies by attracting tourists from around the world and stimulating spending on various cannabis-related products and services.
Cannabis tourism has created job opportunities across the country, ranging from cannabis cultivation and retail to tourism-specific roles such as tour guides and cannabis event organizers. The tourism industry has experienced growth as a result of the increased interest in cannabis-related travel experiences. This has led to the development of specialized cannabis tours and accommodations, creating additional revenue streams and employment opportunities.
Job creation and business opportunities
The legalization of cannabis has also led to the emergence of a thriving cannabis industry in Canada. This industry encompasses various sectors, including cultivation, manufacturing, distribution, and retail. These sectors require a diverse range of skills and expertise, leading to job creation and business opportunities across the country.
Additionally, the cannabis industry has supported the growth of ancillary businesses, such as cannabis accessories and consumption device manufacturers. These businesses contribute to the overall economic benefits of the cannabis industry and create additional jobs and opportunities.
Considerations for sustainable and responsible tourism
As weed tourism continues to grow in Canada, it is crucial to prioritize sustainability and responsible tourism practices. This includes minimizing the environmental impact of cannabis cultivation and production, promoting ethical business practices within the industry, and educating tourists on responsible cannabis use.
It's important for cannabis tourists to respect local communities and adhere to regulations regarding cannabis consumption. Balancing the economic benefits of weed tourism with the sustainability and well-being of local communities and environments is essential for the long-term success and positive impact of cannabis tourism in Canada.
Conclusion
The legalization of cannabis in Canada has opened up a world of possibilities for weed tourism. With popular destinations such as Vancouver, Toronto, and Montreal, visitors can immerse themselves in the vibrant cannabis cultures of these cities. From government-operated dispensaries to private retailers, there are ample options for purchasing cannabis products. It's important for weed tourists to familiarize themselves with the age restrictions, identification requirements, and transportation laws to ensure a legal and enjoyable experience. By respecting local regulations, consuming responsibly, and being mindful of public spaces, weed tourists can make the most of their cannabis adventures in Canada.
Cheers,
Anna Gray